IBL LED Engines
In the past 12 months, IBL has expanded on it's already extensive range of LED engines. We have now designed a complete family of LED engines raging from 2W to 70W, using 2-step MacAdam CREE LED chips. All engines feature interchangeable optics and a range of accessories from honeycomb louvre to spread lens.
Optics are optional, using either reflector based Chip on board (COB) or lens based optics. The multi-chip design allows accurate optical control using a series of CREE single, 3 chip, 4 chip and 7 chip XPG-3 LEDs.
The COB design allows control and power options up 7000lm. All of the engines offer various colour temperatures and high CRI. We also offer warm dim options on all COB LED engines and a large range of LED drivers to meet any dimming protocol.
Click here to download the latest engine datasheet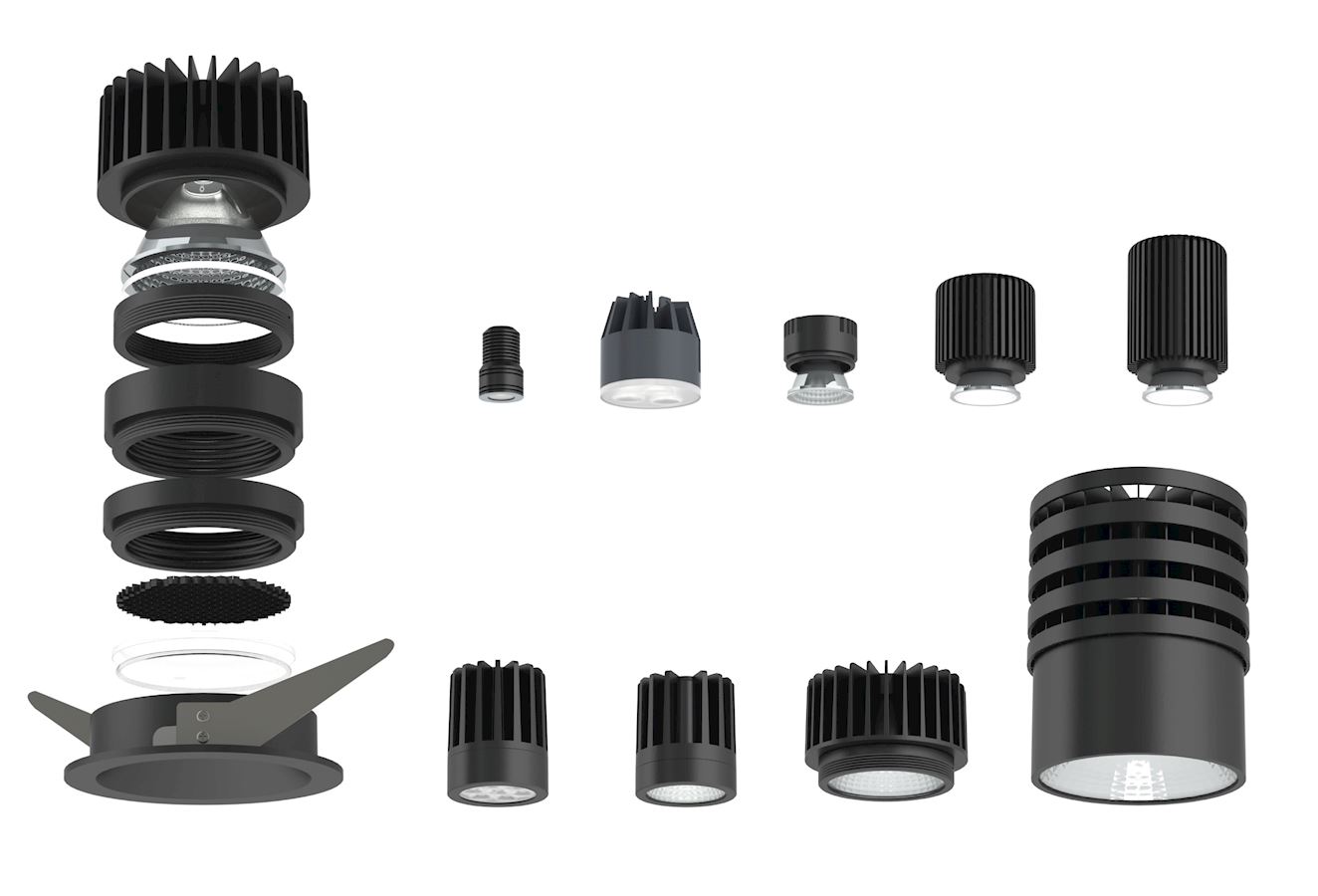 Complete Range of IBL LED Engines
Friday, November 10, 2017